03.08.2011 Now you can find KAIFLEX Spezialkleber 494 in the product database greenbuildingproducts.eu. KAIFLEX special adhesive 494 is a black adhesive on the basis of synthetic rubber with reduced VOC content, free of aromatics. The special glue is used for adhering all flexible KAIFLEX insulation products (except KAIFLEX EPDM). The sole use of KAIFLEX glue 494 is sufficient for the connection and to prevent the insulation to moisture penetration. Other materials such as for example tape are not necessary.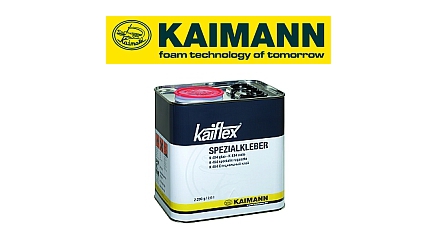 Your declarations for download:
KAIFLEX Speziakleber 494
The product fulfills the following LEED criteria:
LEED New Construction:
The product fulfills the requirements for adhesives & sealants and contribute to achieve one LEED credit within IEQ Credit 4.1 'Low Emitting Materials – Adhesives & Sealants'.
You can find further information on www.kaimann.de.
you can download all required proofs in the product database on greenbuildingproducts.eu